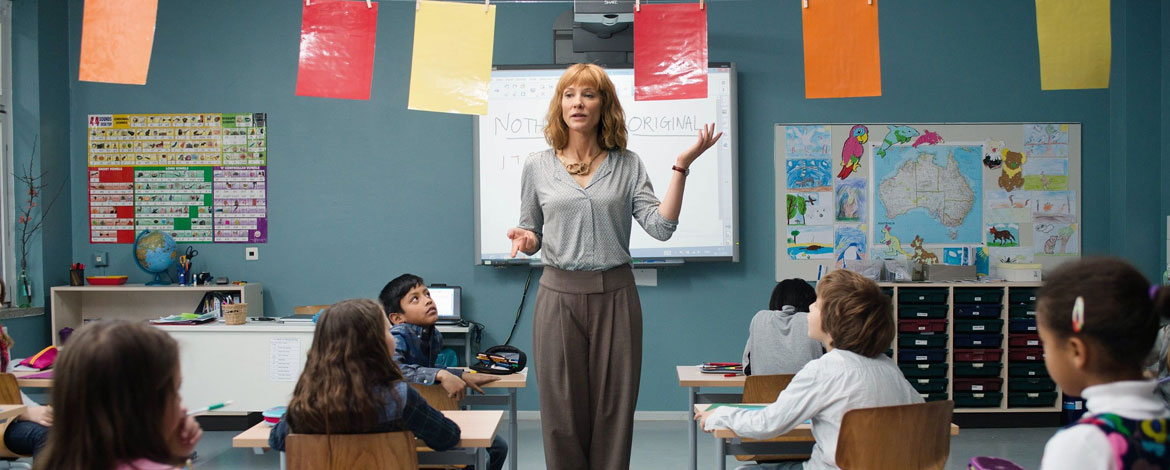 How does School ERP improve administration and teacher productivity?
Technology's biggest advantage is the ability to make things simple and organise data. One such technology to help organisations run efficiently is the ERP software. ERP helps manage business processes. Many schools are toying with the idea of using ERP, but are usually lost in the business jargon. At the same time stakeholders in the schools do not understand how the school administration, teachers and ultimately the students will benefit from the ERP. Let's examine how the school ERP will actually help improve school productivity and improve students' marks.
What is ERP?
The ERP or Enterprise Resource Planning, also known as school ERP or school Management ERP Software, as the name suggests is a software that helps you to organise and manage resources. Better management of resources and activities to efficiently run organisations including schools and educational institutions.
Does your school need an ERP software?
An ERP is an important tool in today's school management needs. What you need to do is to comprehensively assess your school's requirements. All requirements according to the relevant stakeholders at every level need to be taken into account so that you can arrive at the exact benefits you want from a School ERP, if you decide to acquire one. A realistic document to address the issues and gaps in the functioning of the school will have to be jotted down. You need to be sure what you require from your school ERP and school management system.
Once you have done the assessment of your own school, you'll be ready to make the right decision. Some of the reasons that you may come up with may be as follows:
You want to go paperless
Paper documentation needs manpower resources. There are chances that data may be lost in transit. You also need space to store this paper and using paper increases your carbon footprint.
You want to organise the data with minimum headache
Collecting information from various heads including attendance, Fee payments, Staff salaries and admissions is a huge task if done manually. You want to automate this task and want the right information to be filtered and stored for all authorities for reference.
You want communication to be smooth
Communication in a school not only includes communication to teachers, students and parents, but also internally between staff and various departments. You have decided that all communication will be clear and available to everyone it is meant for.
You want to increase productivity
Your survey will mostly lead you to realise that you need a school ERP to manage the day to day administrative tasks efficiently. Also, you need a school management software to manage students' attendance, report card generation and parents' updation. Once communication becomes smooth and easy, productivity becomes higher.
How to choose a school ERP?
When choosing a school management software you have to keep certain things in mind. Depending on the size and working of your school, the software you acquire will have to be flexible to accommodate your particular needs. Here are some points you should keep in mind while deciding to get a School ERP.
Tried and tested
Needless to say the school ERP you shortlist has to have a strong track record and needs to be reliable
Flexible
Your school management software has to take the old into consideration. It's possible that your old system is paper based, but at the same time also uses another basic software for attendance or administration. Your new school ERP should be able to integrate your old systems.
Support and upgrade
Your school management software provider must be strong also. In other words they should not be fly by night operators who may shut shop when you need them most. Upgrading of systems internally may demand an upgrade in your school ERP also.
Scalable with features
You may be planning to expand your reach or take other school branches onboard the same ERP. You should be able to scale up your management software to include other branches or departments and you should be able to do this with ease. At the same time the number of features that come along with a software are not important if they are useless to you. Make sure the features that you would like are included in the software. Some of the important features you need to look out for are data management and storage. Ease of use should be a high priority feature.
Backup and security
Is the software provider giving you facilities including cloud storage features to backup your data. What support plans do they have if your system crashes and how fast can they get it up and running. And for all of this how good is their security? None of your precious data should be lost or fall into the wrong hands.
How does the school ERP affect teachers?
A school ERP makes a teacher's life simple. Daily attendance becomes a thing of the past since it is taken care of by the ERP. Question papers can be set easily since it becomes a matter of management rather than research. Certain ERPs have a bank of ready questions to choose from and they also allow teachers to add more questions, so that paper generation is simply a pick and choose activity. Completion of syllabus becomes easy for teachers since routine admin activities which they used to do is taken care of by the ERP. This gives teachers enough time to solve doubts and pay attention to weak students.
Administrative tasks can be made easy
Most school ERPs give the facility to not only manage fee and staff salary, but also be updated about hostel facilities, library facilities and inventory. Many ERPs like ZeptoSchool ERP allow bus management systems to track buses by GPS and maintain a proper time table and routes for pick and drop of students. Parents too come to know that their child has reached school safely. Many of the daily tasks that are taken care of by administrative staff are automated and allow staff to smoothly take care of it from a central location. School ERPs extend the facility to create analytical reports so management can easily make sense of all the data being generated by all these activities.
Conclusion
A school ERP is an important part of the school administration system. It not only automates many tasks but also makes daily administration chores easier. It helps teachers reach out to students with all the help they can. Teachers get more time to do the job they've been trained and hired to do and that is make sure students understand concepts and do not have any doubts. Personalized attention from teachers goes a long way in helping students improve their marks.
Posted by:  Rahul Mahurkar
An Edutech Evangelist and Founder at Zepto Digital Labs